Mural wallpaper offer an easy and quick solution for decorating your walls quickly. Not only does their installation save both time and money, they are eco-friendly as they emit no smell into the atmosphere.
Sen Wall Coverings is an established wallpaper provider in Singapore with an impressive portfolio of residential and commercial projects to its name. Specializing in Korean, European, and Japanese wallpaper collections for its customers' projects!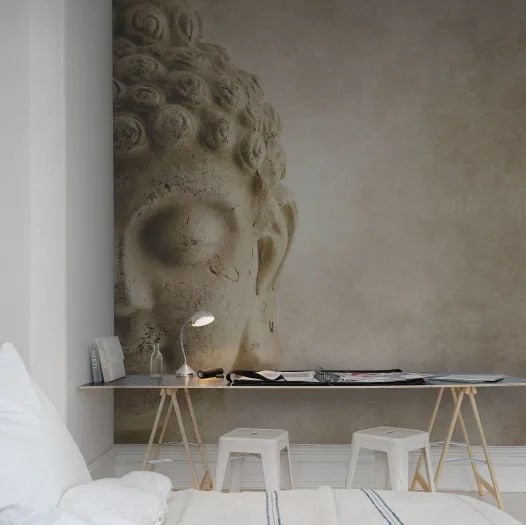 Easy to Install
Many people enjoy expressing themselves through painting artwork on their walls. Unfortunately, commissioning an artist can be costly; Mural wallpaper provides a much cheaper and simpler option that can easily be installed and changed with each passing mood without needing an artist or waiting for paint to dry.
Senwall Coverings stands out among Singapore wallpaper stores for its wide range of designs and excellent customer service, garnering rave reviews from social media influencers. Furthermore, their products are eco-friendly; made using water-based latex ink that has earned GreenGuard Gold status.
Apart from traditional wallpapers, the company also offers 3D wallpapers with realistic stone and marble finishes – ideal for homeowners seeking luxurious aesthetics. In addition, there is also a selection of Japanese wallpapers perfect for minimalistic homes featuring authentic designs.
Eye-Catching
Mural wallpaper Singapore is large enough to catch anyone's eye and become an eye-catcher automatically, making them an effective decor choice in Singapore. When chosen with care, mural wallpaper can make any home more welcoming and personal while their images can set the atmosphere and leave lasting memories on those who come through your door.
Wall murals provide you with an opportunity to express your passions and hobbies more freely than traditional wallpaper. For instance, you could hang an image of your favourite sports team or travel destination in your living room as a daily reminder. Furthermore, wall murals may inspire you to work towards reaching your goals and ambitions.
Singapore's street art scene is alive and kicking! Keep an eye out for murals in historical neighbourhoods such as Katong or Joo Chiat or hidden behind Haji Lane backstreets; these works of art will add vibrant pops of colour to your Instagram feed and selfies are the perfect opportunity to take advantage of them! Don't forget to snap!
Murals can also be found in public spaces like shopping centres and void decks, both commissioned by organizations as well as created by local artists.
Fully Customisable
Wall murals bring style and individuality into any home decor scheme, unlike traditional wallpaper. While mass-produced wallpaper can't be tailored specifically for you, custom-designed murals will make your space seem truly one-of-a-kind. Choose from nature or architectural themed designs for the ideal mural to fit your space.
No matter where your imagination takes you, there is sure to be an ideal design to satisfy it. A mural can transform your home into an inviting sanctuary: "Blue Sky" murals offer incredible details which bring warmth into a sunny day while "Misty Forest" paintings create an enigmatic and relaxing environment in any room.
Murals differ from traditional wallpaper as they can be printed onto any substrate and applied directly to ceilings and walls without needing special frames for application. They're water-based and odourless – which makes them safe for hospitals and healthcare facilities – yet easily removable, giving you flexibility in changing them out as often as desired without incurring major renovation costs.
Low Maintenance
Many people like to express themselves by hanging artworks on their walls, yet commissioning a professional artist can be expensive. Mural wallpaper offers an economical solution that allows you to change the look of your home without incurring new artistic costs; additionally, murals are customizable and tailor made specifically to each space in which they're used.
When selecting a mural wallpaper, it's essential that it complements your space and matches existing colors within your decor. Use the hues found within the mural as inspiration when making other choices – for instance if selecting a green floral mural use an abundance of green in other aspects of your room (including furniture and accessories) so as to tie together its theme and the artwork itself seamlessly. This will create a cohesive aesthetic and elevate it from wall decor into something truly artistic! Senwall Coverings has a range of designs to make any room beautiful, including cultural sceneries, vintage, contemporary, plain and natural designs, European bricks, Korean and Japanese styles and commercial wallpaper projects for businesses. For many years, we have been providing high-quality products to our customers. Consider all the facts and choose the best wallpaper for your space.